I am currently completing my MA in Philosophy and have been accepted to the University of Edinburgh's PhD in Philosophy program. I've also applied to Oxford and Cambridge but won't find out if I've been accepted for quite a while. My research is in the fine-tuning of nomic behavior in multiverse scenarios.
My wife and I will need to move to Edinburgh, Scotland next summer (2013). We are graciously seeking funds and donation from anyone who believes in the potential impact my research will have for philosophy, science, and theology. We have faced several trials with my Crohn's disease, which hasn't put us in a financial advantage for this endeavor. We need about $18,000 for the student visa application process and additional funding for tuition, travel, and setting up a new home. We'll eventually need much more than what we are requesting here but we are hoping to work hard and earn as much money as we can to make it.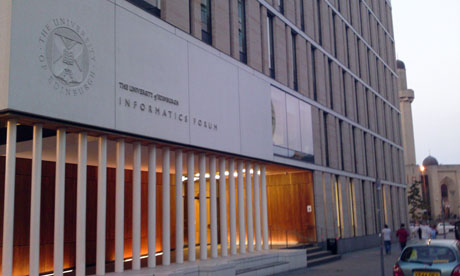 I would love to speak with anyone interested in helping us fund my PhD and contribute to academia. If you or anyone else know of anyone willing to help or even other programs or organizations that would be interested please let me know. There's so much more I would love to discuss so please contact me at mlandrews@sententias.org. You can view my CV and present research at http://sententias.org/cv/. Thank you for your consideration. Anything would be a tremendous blessing.
---